Trendings
Get a Test Management Solution for These Seven Reasons
Test Management has become essential to the software development process as software development has become more complicated. Testing ensures that the program satisfies its intended criteria, is bug-free, and is suitable for distribution. When the scale and complexity of software development projects increase, however, it can be difficult to manage testing activities. This is where test management tools enter the equation. This article will highlight why you need a test management solution and the benefits it may provide to your software development process.
Test planning and prioritization
The ability to organize and prioritize your testing efforts is one of the key advantages of using a test management solution. With the help of a program, you can develop test plans and test cases and assign them to different team members. In addition, you may establish priorities and dates for each test case, ensuring that the most important tests are finished first.
Test management systems enable the creation of a central repository for all of your test cases, making them easier to manage and access. You may categorize test cases based on criteria such as functionality, priority, and complexity, making it easier to manage testing efforts. You may also use the application to assign test cases to individual testers, ensuring that each tester is aware of what they are responsible for testing and when.
By planning and prioritizing your testing efforts, you can concentrate on the most vital components of your product and guarantee that all testing is performed in a timely manner. This allows you to deliver high-quality software on schedule and on budget.
READ: To earn the highest score in Doodle Jump, jump for as long as possible.
Maintain tracing and responsibility
Using a test management platform can also help you retain accountability and traceability throughout the testing process. With a tracking tool, you can monitor the status of each test case, including who ran the test, when it was run, and the results.
In the event of an audit or regulatory inspection, test management solutions permit the creation of a comprehensive record of testing activity. By keeping a detailed testing log, you can demonstrate that you have taken the necessary steps to verify that the program is bug-free and fulfills the intended specifications.
Enhance co-operation and communication
Test management solutions can also aid in enhancing collaboration and communication between testing team members. Team members can readily share test cases and results, cooperate on testing efforts, and provide comments on one another's work with the aid of a tool.
In addition to facilitating communication between testers and developers, test management solutions can also assist in facilitating such collaboration. With the tool, developers may view test cases and results, as well as detect and resolve any issues that arise during testing.
You can ensure that everyone is on the same page and working towards the same goals by enhancing collaboration and communication. This might assist you in delivering high-quality software that satisfies the criteria.
Streamline test execution
One of the most significant advantages of a test management solution is its ability to accelerate test execution. Several components of the testing process, such as test case generation, execution, and reporting, can be automated with the help of the appropriate tool.
Test management systems can facilitate the creation and execution of test cases in a timely and effective manner. The program enables the creation of automated tests, hence saving testing time and effort. You may also utilize the application to schedule tests, ensuring that all testing is carried out in a timely manner.
By speeding test execution, you may free up your team to concentrate on other essential duties. This might assist you in delivering high-quality software on schedule and on budget.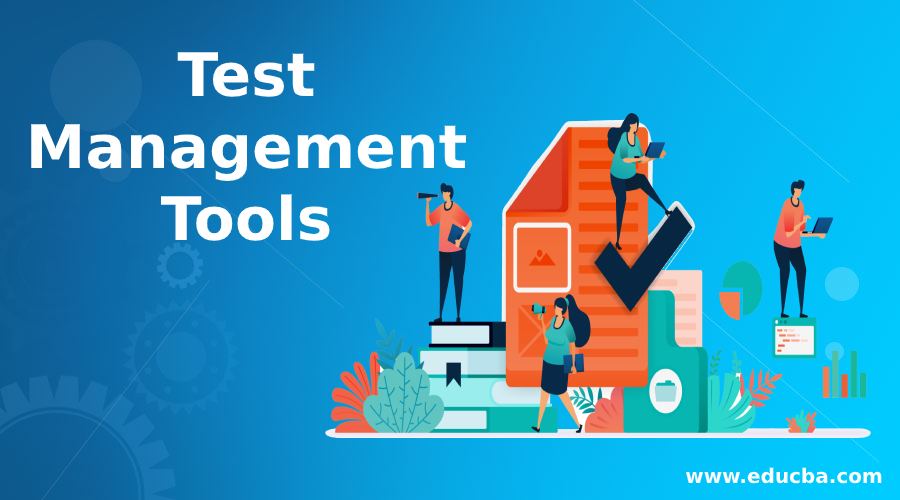 Provide consistent testing across environments
A further advantage of a test management solution is that it may ensure that testing is consistent across various settings. With the use of a tool, you can develop functional test cases.
crafted to run in a variety of operating systems, web browsers, and gadgets.
With test management solutions, you can verify that tests are carried out uniformly across several environments. You can design test cases to execute in certain contexts. Also, the tool can assist with managing the execution of these tests.
By guaranteeing uniform testing across several contexts, it is possible to detect and resolve issues that are unique to particular situations. This can assist you with delivering software that is compatible with a wide variety of operating systems, browsers, and devices.
Rapidly detect and fix problems
A significant advantage of a test management solution is its ability to help you swiftly discover and fix difficulties. Using a tool, you may monitor the status of each test case. You are able to rapidly discover any problems that develop.
The status of each test case, the results of each test, and any recognized issues can included in comprehensive reports generated with the assistance of test management software. This can aid in identifying and resolving any difficulties that develop during testing.
By swiftly finding and resolving issues, you can ensure that the program satisfies the intended requirements and is bug-free. This might assist you in delivering high-quality software that satisfies your users' needs.
Verify adherence to industry standards
In conclusion, a test management tool can assist in ensuring compliance with industry standards and regulations. Many sectors have specialized software development and testing needs. A test management tool will assist you in meeting these standards.
With test management solutions, you may write and conduct tests that adhere to certain industry norms and standards. You can use the tool to monitor the status of every test case. It verifies that all tests adhere to the applicable specifications.
You can avoid potential legal concerns by assuring compliance with industry standards and laws. With it, you can guarantee that your program is secure and trustworthy.
Organizations seeking to improve their testing processes can realize numerous benefits by implementing test management technologies. Before making a decision, it is essential to assess the potential drawbacks against the rewards. With effective planning and execution, test management solutions may assist enterprises in enhancing the quality of their software and achieving better commercial results.
Characteristic Traits
Providing a centralized location for managing test strategies, test cases, test suites, and test results, software test management systems intended to streamline the testing process. These solutions include a number of capabilities that enable testers to manage and track their testing efforts, ensuring that all tests conducted and that all problems detected and fixed.