Trendings
10 Best Sumeru Side Quests In Genshin Impact
These side quests are perfect for taking a break from Genshin Impact's Archon Quests and seeing more of Sumeru.
The fourth nation in Genshin Impact is fun to explore, especially now that there are mushrooms that bounce and four-leaf sigils that help you get to places faster. But the best thing about the area is the Archon Quest and the side quests, which give us a lot to do and more Primogems to farm.
The Dendro Archon's home is a very big place with many different kinds of people and animals living there. Here are the best side quests in Sumeru, chosen for their significance to the world and the quality of the tale as a whole.
The Path Of Papers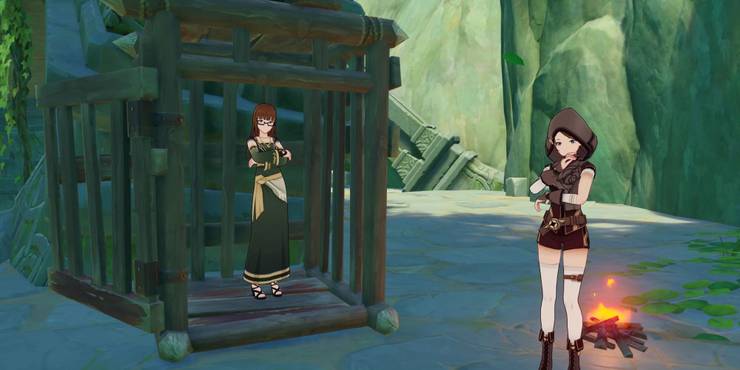 How far would you go to get your homework done? Alrani isn't trying to avoid a simple piece of homework here; she's trying to avoid her graduate thesis. If you are a graduate student or are working on your thesis, you will understand what Alrani is going through.
On the other hand, you might find it funny that she avoided her responsibilities by having treasure hunters "hold her hostage." This story has a lot of dark humor, but it's nice to see our researcher friend from Inazuma again, even though she's in a bad situation.
Vimana Agama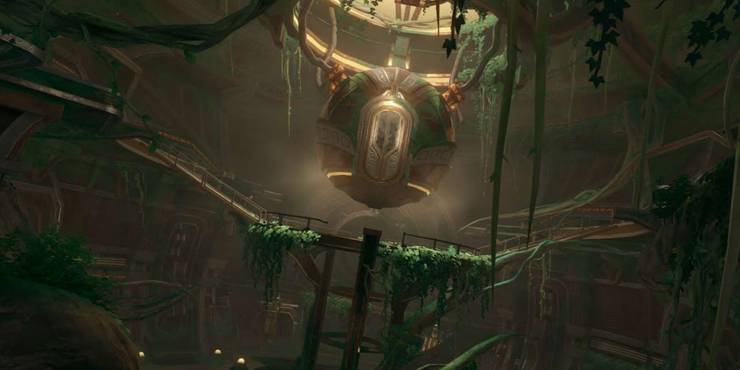 If you've always been interested in the Ruin Golem on Devantaka Mountain, this Sumeru quest gives you the chance to control it from inside. In this small task, you'll see some Khaenrian technology and meet Jazari, who takes a lot of credit for your work.
But it's not about what you've done, right? It's all about the journey. Even though that is debatable, we do learn more about the Akademiya and see how this old robot that has been sitting around and collecting moss works.
The Secret Of Al-Ahmar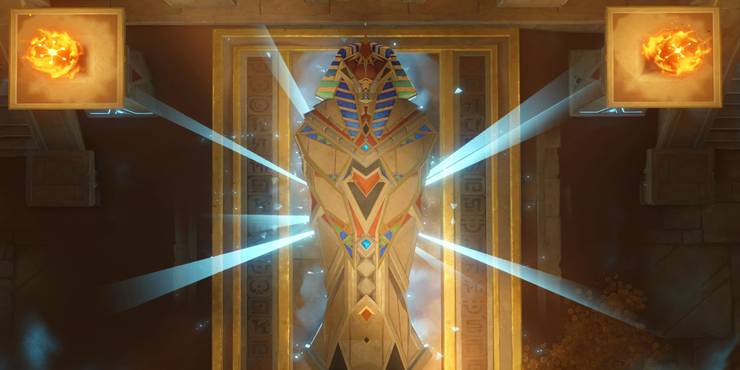 Dreams Beneath the Searing Sand is the main quest line. It's not a long quest, but it will definitely do a lot of emotional damage to you. On the way to this quest, you learn a lot of history about the people who live in the deserts of Sumeru and how the Akademiya looks down on them.
On this quest, we also meet our friends Jeht and Jebrael, as well as their robot pet Benben. Not only does this quest have a great story, but it also has a lot of puzzles to solve and rewards to get.
Dune-Entombed Fecundity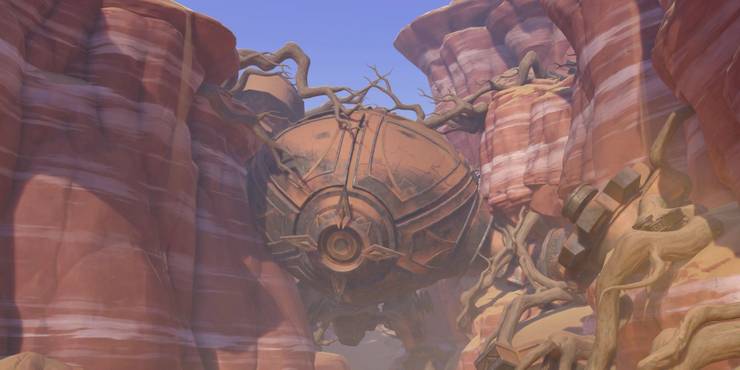 Part of the Dirge of Bilqis World Quest series, Dune-Entombed Fecundity continues Jeht's story. This part of the story happens pretty quickly. You find out that Azariq is not what he seems to be and that some of the Tanit Tribe members who took Jeht in are doing shady business with the Fatui.
There is a sense of betrayal here, and you will feel bad for Jeht because the world doesn't seem to be very nice to her. We can at least help her with this quest and make her life a little easier.
The Eternal Dream, Ever Lush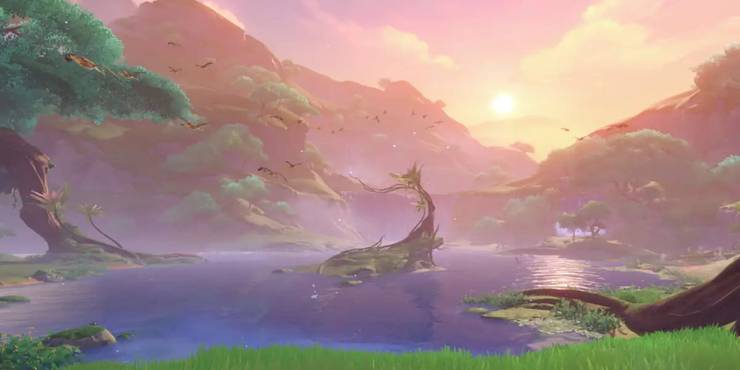 Even though this is still part of the Dirge of Bilqis quest line. It is a nice break from all the drama that has been going on. This is the Eternal Oasis, which the Al-Ahmar have been trying to find with all their might. Many people have died just to get a glimpse of the golden sleep that awaits them.
The place looks like time has stopped. The birds are still and the water is still enough to walk on. It is definitely a paradise, and Jeht can bring the remains of her loved ones to this beautiful, peaceful place.
Her Foes Rage Like Great Waters
This quest has a lot going on, and you'll wonder if there's anyone else you can trust with Jeht besides yourself. In the Dirge of Bilqis, when you get the Jinni Liloupar, you make an enemy who wants to kill you and take the Jinni for themselves.
At the very least, the story is disgusting, and you'll feel bad for your friend. It's a bittersweet journey, and it ends Jeht's desert quests for the time being. But since Jeht is no longer welcome in the desert, we don't know what's next for her.
A Prayer For Rain On The Fecund Land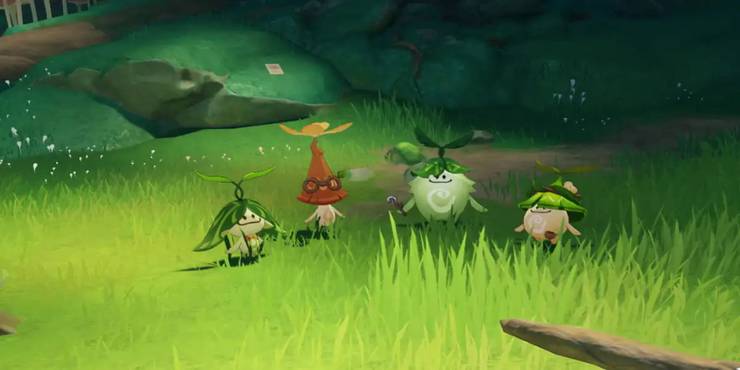 A Prayer For Rain On The Fertile Land is part of the long Aranara quest line. But this part tells us what happens when an Aranara has used up all of its powers. Our four friends, Aranakula, Arapandu, Arakunti, and Arabalika, help us on this quest by using different skills.
But at what price does that come? You'll have to check it out for yourself, but magic isn't free. Once an Aranara pushes their powers to the limit, they have to pay a big price for it. But we're glad they're still okay.
Aranakin's Old Friend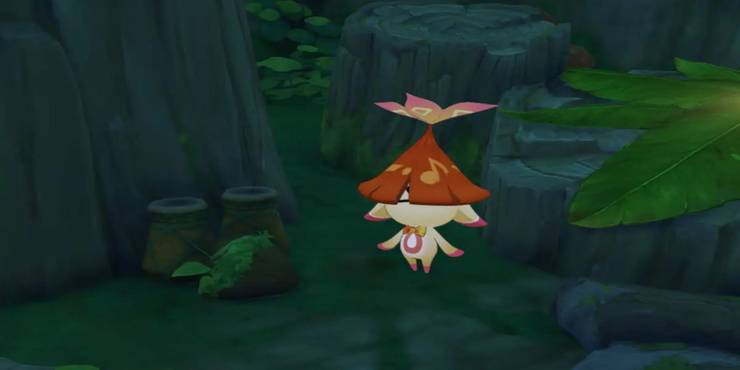 Aranakin is a lovely Aranara friend, and their short quest is near Chatrakam Cave. You'll need to finish the Aranara quest line before you can talk to them. And when you do, you'll find that they don't know who you are anymore.
This is a good quest that will show you what it's like to be with a friend who has lost their memories. The story also gives you an idea of how long an Aranara can live by telling you that Aranakin had a friend before you.
The Bad Guy In Vimara Village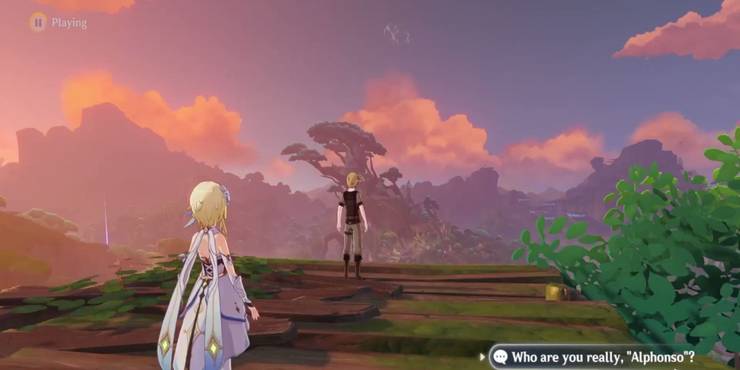 You might not hear any of this story at all. In fact, "Alphonso" is liked by both kids and adults in Vimara Village. So you might decide not to talk to him at all. But justice has to be done. And it doesn't help to keep a dangerous person near people who can't protect themselves.
The most surprising thing about this Sumeru side quest is the sudden drop in knowledge it brings. This NPC talks about where he came from and other things about the Fatui that not all of us knew. It's easy to miss this small thing, and no matter how you deal with him in the end. You'll have learned something new.
For All The Children Who Live A Long Life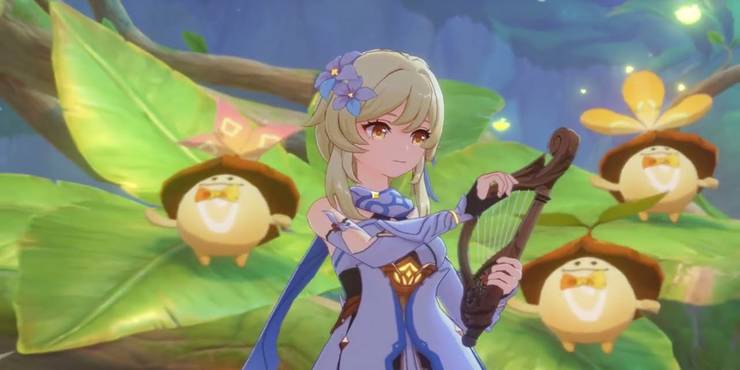 You're glad Festival Utsava is finally here. And you're glad to see the Aranara gather and sing beautiful songs around you. The Happy Wheels Quest Line is very long, but it is nothing but great. It gives a lot of background information about Sumeru and the Aranara.
You'll find the answer to how to beat Marana's Avatar in the story's penultimate chapter, "For All The Children Who Lived A Long Life." After reading this story, it will be hard for you to care about anyone or anything else, and you will feel sad. We can at least go to Arama in Old Vanarana and play music for them, for what it's worth.